Well, now I am all confused of what to update. I have shared a bit of Tajikistan, I guess I will just run with it. Just trying to bring the Absurdistan adventure to a close...
Tajikistan proved to be surprisingly lovely. First, the embassy put us up in an apartment-hotel, so we actually had kitchens, laundry and a bit of hominess. The CAO Sandy and Cultural Affairs Asst Mahmud were terrific. They made a great team, and were really fun and engaging. They were understanding of our exhaustion, and scheduled accordingly and appropriately.
After our rest day, the Dellas had a morning performance at Radio Vatan. The station was in an old Soviet bloc style building, and was utterly depressing. It also had the scariest elevator I have ever been in. At one point, four of us got in an elevator that already had two guys in. With their eyes, they counted all the people and promptly got out- as if the elevator might not make it with all of us. It might not have. Ironically, Kimber's family worked in the elevator construction business, so she took pics to show the folks at home. While we were at the station, and waiting for the interview, I stumbled upon the find of the trip. On a glass door for a fire extinguisher was a sticker for: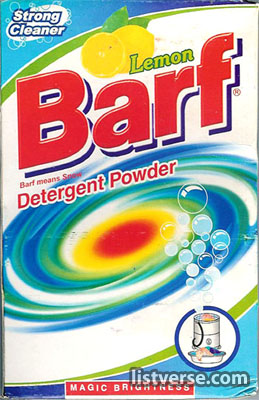 I carefully peeled it off, and redeposited it on the guitar case of one Courtney Hartman. I win.
After a fun performance in a cramped radio booth and a little singing into a can, we fearfully took the elevators back down. It was terrifying. We stopped for some Turkish food for lunch, and I introduced the Dellas to the deliciousness of pistachio baklava.
The day was bright and beautiful, and we scarcely even needed a coat. The sun burnt brightly on the Tien Shan mountains in the distance, and they sparkled in the snow. The Dellas had a small concert and informal discussion with about 100 youth at the American Corner located at the national library. Again, I was impressed with the American Corner, with its vivid pictures of American life and fun accouterments of the American experience...like dvds of Twilight. The concert and discussion went well, and the students enjoyed both the music and the opportunity to interact with the Dellas.
Interestingly, at one point two Tajik teens came up to me and started speaking Tajik to me. I didn't respond, so they kept talking. When I finally gulped and said I didn't understand, they looked at me in a puzzled fashion. "Wait, you aren't Tajik?," they asked. Haha, no but I smiled and gave thanks for the compliment. Ever ethnically ambiguous.
Later that night, we had a jam session with local musicians at a museum of musical instruments. The museum was amazing, it had all sorts of dutars, sitars, rabaps and other Central Asian and various instruments on display. To shake off the initial awkwardness, Sandy the CAO and I made a run to the convenience store and came back with a few bottles of wheat grass vodka and snacks. The libations helped soothe the cultural exchange into a real jam session, and it turned into an amazing session. There were tunes bouncing off the small room of Tajik, bluegrass and other kinds of music. Courtney picked up a dutar, and was amazingly adept at playing the instrument. The coolest was a blues song that Celia belted out ("Steamroller"), with all the musicians following along including a harmonica ("lip harm!"). I will have to post that soon, it was pretty amazing.